The title of this blog is strictly for my "time hop" purposes in the future.
WHAT UP GUYS!! It's been SO long...I don't even have an answer as to why?! The last few weeks I've said to myself like 2304850 trillion times "I need to blog about that!"...and what do I do when my kids are in bed and I finally have a minute to myself?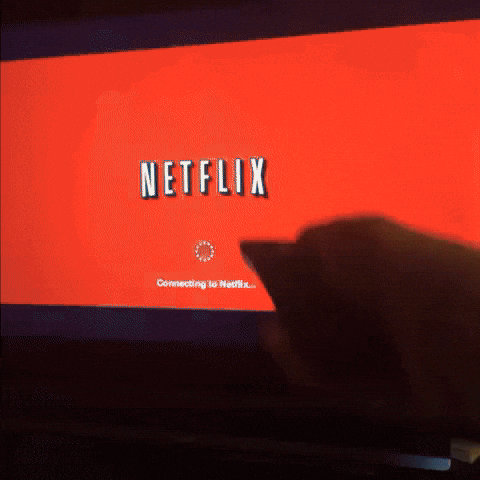 OR....
EVEN THIS LATELY....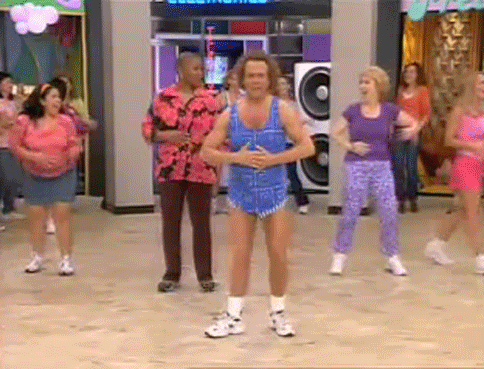 Pretty much...everything except writing has been on my radar and MAN- I've really missed it. Soooo, I won't bore you with 500 stories in one...but I'll just start with a super sweet one that touched my soul this weekend and pretty much catapulted me into a NEW ME! #2018
You all know that the basis for my good stories begin with the hiccup in my marriage 2 years ago and this one doesn't disappoint. Whenever I first learned my marriage was at a crossroads I heard a song in church. I'll post a link to it here + the lyrics so you can sing along if you want to. It's my FAAAAVORITE worship song. (I have to apologize in advance to those of you who've never heard Heath sing it...It's just not the same. No offense Hillsong.) https://www.youtube.com/watch?v=3f3sNiYpuF4
Forever Reign
Hillsong Worship
You are good You are good When there's nothing good in me You are love You are love On display for all to see You are light You are light When the darkness closes in You are hope You are hope You have covered all my sin
You are peace You are peace When my fear is crippling You are true You are true Even in my wandering You are joy You are joy You're the reason that I sing You are life You are life In You death has lost its sting
I'm running to Your arms I'm running to Your arms The riches of Your love Will always be enough Nothing compares to Your embrace Light of the world forever reign
You are more You are more Than my words will ever say You are Lord You are Lord All creation will proclaim You are here You are here In Your presence I'm made whole You are God You are God Of all else I'm letting go
I'm running to Your arms I'm running to Your arms The riches of Your love Will always be enough Nothing compares to Your embrace Light of the world forever reign
My heart will sing no other Name Jesus Jesus
I'm running to Your arms I'm running to Your arms The riches of Your love Will always be enough Nothing compares to Your embrace Light of the world forever reign
This song became my prayer. (it had a secondary prayer that went along with it too that I want to throw out there real fast...at one point it says "my heart will sing no other name...Jesus Jesus"...that prayer was to turn my focus from my husband as my #1 and give that spot to Jesus.) But, lets focus on the primary prayer... I wanted to be able to confidently RUN into Jesus' invisible arms and FEEL something. I desperately wanted to know HIS comfort over my husband's or anything else's. You might find that to be super duper odd...but reality is that we were never meant to fully rely on our husband's in that way. The saying doesn't read "FROH"... ....I mean, am I right? Anyway, I began to cry out to God every time I heard this song hoping that one day nothing really would ever compare to HIS embrace.
Off and on again I would run to him but I mostly continued in my bad pattern of turning to Sam when I needed reassurance or comfort about something....especially something regarding our relationship. Basically anytime I felt insecure about women in our life...or out of our life...I would ask him questions until he gave me the answer I "needed". Boy, did that wear us out. He was drained, I was drained and the one person who could fill us up WASN'T BEING ASKED ANYTHING! Well, by me anyway.
Here's where last weekend comes into play. Sam was filling me in on his day working at our property in OK where he's been putting most of his energy and creative skills lately. He's had hired help out there off and on for the last couple of months and he was telling me that one day the hired help included a younger woman. First of all, how sweet and thoughtful that he would include that into the conversation. Second of all, a year or so ago and all of the years leading up to that my mind would have gone into a frenzy....."Is she pretty?" "What if she's flirty?" "Should I feel concerned?" and on and on and on. If you're in my shoes and you've been betrayed..these questions are 100% valid. However, there has to be a turning point somewhere down the line where the questions STAY in your head! Easier said than done.....anyway, we hung up the phone and the list of questions wasn't there. Just quiet. Peace. I told a close friend about the situation and admitted to her that something caught me off guard...but I didn't know what.
Satan really is a tricky little devil. As time went on I could hear the questions setting in, but they had a different voice. It wasn't my own..."shouldn't you be worried about...?" "Don't you wonder if this that and the other?"....and my response was NO! I had zero concerns. The enemy was trying to place this false identity on me that I really had no desire to revisit. So i stopped and prayed, went about my night and honestly didn't give the subject another thought.
The next day was Sunday and it began as HECTIC as always. I finally got my kiddos dropped off in their classrooms 7 minutes late to walk into church and find a seat beside Lara (also, close to the microphone which was convenient because I was in the lineup to read a scripture that morning after worship.) I missed the first song (or 2) and the one that began after I settled in was none other than the one I had been praying over my life all this time. I immediately fell into my worship "sway" as the song began and memories from 2 years ago began to flood my mind of sitting in church crying my way through worship hoping and praying that one day I could run into God's arms and find comfort. I'm sure if any of the worship leaders had looked at me at this point I probably had the deer in headlights face on as these memories ran through my mind...HE ANSWERED MY PRAYER! The night before I could have easily fallen into my old patterns of listening to the enemy and all his craziness, but something told me to stop and pray...to RUN TO JESUS. Can you imagine the drastic difference in my night had I not ran to Jesus but instead ran to my husband with irrational questions?!
Goodness, if you're made it this far...thanks for hearing me out! But most importantly, what are you turning to instead of Jesus for comfort? Its it friends? Guys? Food? Netflix? How long does that worldly comfort usually last? 1 or 2 days...maybe a year, but eventually things begin to fall through the cracks and you either fill it with another temporary void or like I finally did, give it to God. You'll be amazed at the difference in your days and the long lasting joy and fulfillment your heart feels. Now, onto conquering this newfound ME and my identity rooted in Jesus and nothing else. The world wants me to fall back into the old me...but I'm going to work hard not to let that happen.